Hello My Readers!
I'm doing pretty good today, and I've more Historicon photos for you.
In the Vendor hall, Alien Dungeon had their new 15mm miniatures game set up to preview.
All Quiet on the Martian Front
, fresh out of a very successful KickStarter.
Look Out! Martian Tripods on the move!
Nail those Alien Scum! Tesla Lightning tank takes aim.
Forward Boys! Allied armor supports the 1st Alabama State Militia (USANG) in a counter attack.
Close range Melee! The Command Tripod lays about with its Heat Ray, while US infantry engage with Grapple Tanks, anti-tripod guns, and a 'Hero Squad' of boarders!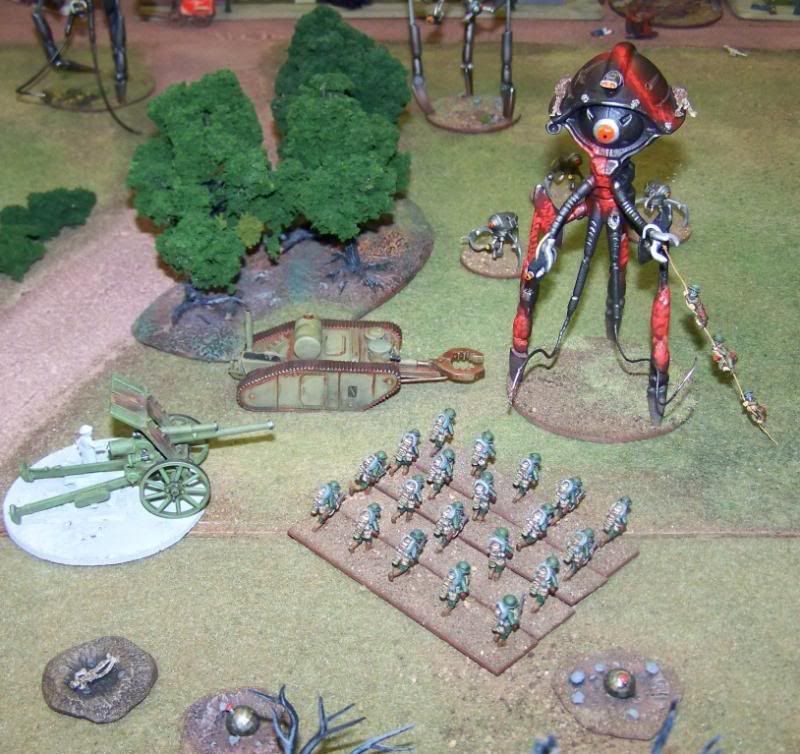 I wish I had more time to review the "All Quiet on the Martian Front" game. The minis are astonishing and a real visual treat. I'm just all invested in the RoboTech Tactics Kickstarter at the moment. Gotta have my 'Mech fix!
Historicon and all HGMS events include the Painting University, which I try to partake of... here's this years' offering: a Ranger or Traveller.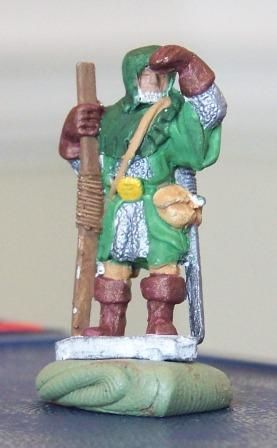 He needs a coat of black wash.
Sorry, but I'm out of time.
Gotta Run.
Go Paint somthing yerself!
And stay safe out there.
-Ronin OUT-